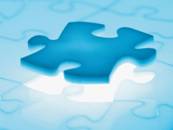 View
Information is an important asset in today's world. Protection starts with authenticating the user. Strong authentication (identification) of the users is a pre-requisite for successful access control (authorization, separation of insider access to information), logging etc.
SecL - Secure Login - is the standard product for authentication to your systems and collaborations network. SecL is available on a number a clients such as Windows XP to Windows 7 as well as UNIX.
SecL Highlights
Windows XP (GINA) or Windows 7 (SSPAP, Credential Provider) login
UNIX (PAM) login
Logon to remote computers (Windows Terminal Services, Citrix, UNIX, Web, Mail etc.)
Single Sign On - only one user login is needed to have access to all authorized network resources
Use any standard smart-card (electronic identification) for login
SecL supports a number of authentication tokens, from simple user/password to certificates and smart-cards. SecL supports any smart-card that supports standards interfaces such as X.509 and PKCS#11. Supported smart-cards include - Swedish electronic identification ("E-legitimation") from e.g. BankID or Nordea, SwAF ("Försvarsmakten") smart-cards TEID and TAK. Now there is no longer need to develop your own specific login application - just install and configure the SecL standard product for your tokens and requirements.
SecL will authenticate the user to a single stand-alone Windows or a UNIX computer, as well as to a network security domain such as a Windows AD domain. SecL does not depend on any operating systems specific network authentication domain or services. You will, as an example, get the same user experience with stand-alone Windows computers (or UNIX), without requiring any Windows servers nor AD, as if you had your computers joined into e.g. a Windows AD domain. It is time to release the user clients and no longer rely on operating systems specific security services.
SecL provides the end-user with single-sign-on (SSO). The user does no longer need to login again when accessing services provided on network servers such as - Windows Terminal Services, Citrix, Web Services, Mail, sessions to legacy systems and other UNIX systems etc. SecL provides this by the SECOE delegation of credentials and inpersonification services.
SecL Product Components
SecL NG SA - Windows 7 (SSP/AP) stand-alone (local) login
SecL NG Net - Windows 7 (SSP/AP) network login, Windows workgroup or AD domain
SecL Net - Windows XP(GINA) network login, Windows workgroup or AD domain
SecL WTS - Windows Terminal Services login
SecL Citrix - Citrix Remote login
SecL RA - Remote Access login to service/cloud network, no local OS login required
SecL Cloud - Support for promoting a SECOE credential to a "Cloud" (e.g. OpenId) credential
Secl UNIX - UNIX (PAM) login
Click on on any of the above pictures to get a larger view in a separate browser window. The right screen view is activated when selecting the SECOE Card login icon on the left Windows 7 welcome screen. Note that the PIN input field is only active when the smart card reader has no pin pad. In this example it is not used since the smart card used requires a specific smart card reader with a pin pad.