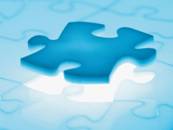 View

Basesoft
Information is an important asset in today's world. Effective usage puts high demands on security. Perimeter protection and protected networks are no longer sufficient. Protection in depth with configurable and pluggable security mechanisms with high assurance and support for collaboration between organizations and individuals is required.
SECOE is the secure software IT-infrastructure for integrating networked and component based applications for today's and tomorrow's require­ments on security.
SECOE provides PKI, identity management, single-sign-on, access control, secure communications, logging and unified systems management in hetero­geneous computer and network environ­ments including Windows and UNIX systems.
SECOE is the international version of the Swedish Armed Forces (SwAF) GTP.
Highlights
Protection in depth – information / resource centric, assume "dimensioning" threat to be the "insider"
Reviewed and recommended for use up to Top Secret and proven in use by SwAF GTP
High assurance - Independent Reference Monitor Architecture - IRMA
Flexible, "pluggable" security mechanisms – authentication tokens, encryption mechanisms, application protocols support
Configurable, descriptive security configuration – identity management, PKI, role and rule based access control, encryption
Collaboration – multiple and concurrent security authorities and mechanisms in parallel
More >>